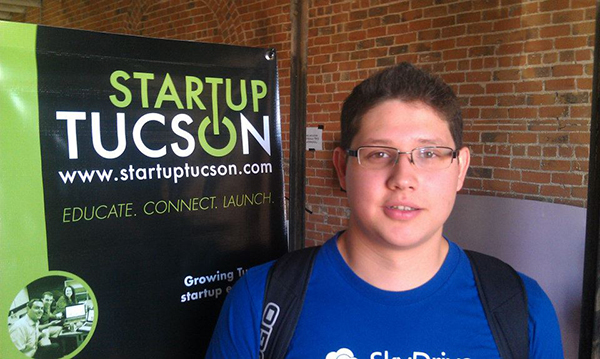 I am a Senior at The University of Arizona, where I am majoring in Computer Science, and also minoring in French and Spanish. Last summer, I was a Software Developer Engineer (SDE) Intern at Microsoft where I worked in the Windows Phone Browser team. More specifically, I got to write code in C++ for a Windows Phone Internet Explorer feature that will most likely ship with the next release of Windows Phone! In the past, I've also worked at Scholarship Universe as a .NET Web Developer, at Microsoft (again) as an Explorer Intern, and at IBM for two semesters as a part-time intern.
When I am not busy with school or work, you can find me participating in hackathons, attending events held by the Startup Tucson community, learning new web development frameworks, or reading Hacker News and TechCrunch to keep updated with the exciting world of startups.
Most recently, I've been dedicating much of my time to starting up a technology solutions company called Teran Tech. We are always looking for new projects to work on, so if you know of anyone looking for tech solutions, let them know they can contact us! Even though I already have a job lined up with Microsoft upon graduating in May, I'll still have the entire summer free before starting work in August, so I'm planning to dedicate my entire summer time to growing the company I helped create. That will give me chance to leave the company in a state where my co-founders can run it without much of my involvement needed.
In the midst of all this, I also manage to stay an active member of our school's Society of Hispanic Professional Engineers (SHPE) chapter. My Junior year of college, I acted as SHPE UA's webmaster, where I not only got to design and run http://shpeua.org, but also got to volunteer at events that helped reach out to members of the Tucson community. A couple of these outreach events included motivating middle school & high school students to pursue careers in the Science, Technology, Engineering, and Math (STEM) fields.